In addition to the platform that we provide, we offer help and support and there are several ways to get help from the RubiconMD team!
Visit our help center:
Be sure to bookmark this page: support.rubiconmd.com to get access to over 50 articles on support.
To get direct access to the Help Center from the web platform, please click on the "Help" button on the web platform. The "Help" button can be found in the dropdown menu next to your name. This button will open a new tab on your browser and link you to our help center.
If you were unable to get the help you needed, our Help Center connects you to several channels for direct support:
Submit a request:
At the top right-hand corner of the help center page, click "Submit a request" to send a message to our Support Team. Be sure to check out the suggested articles which may help answer your questions.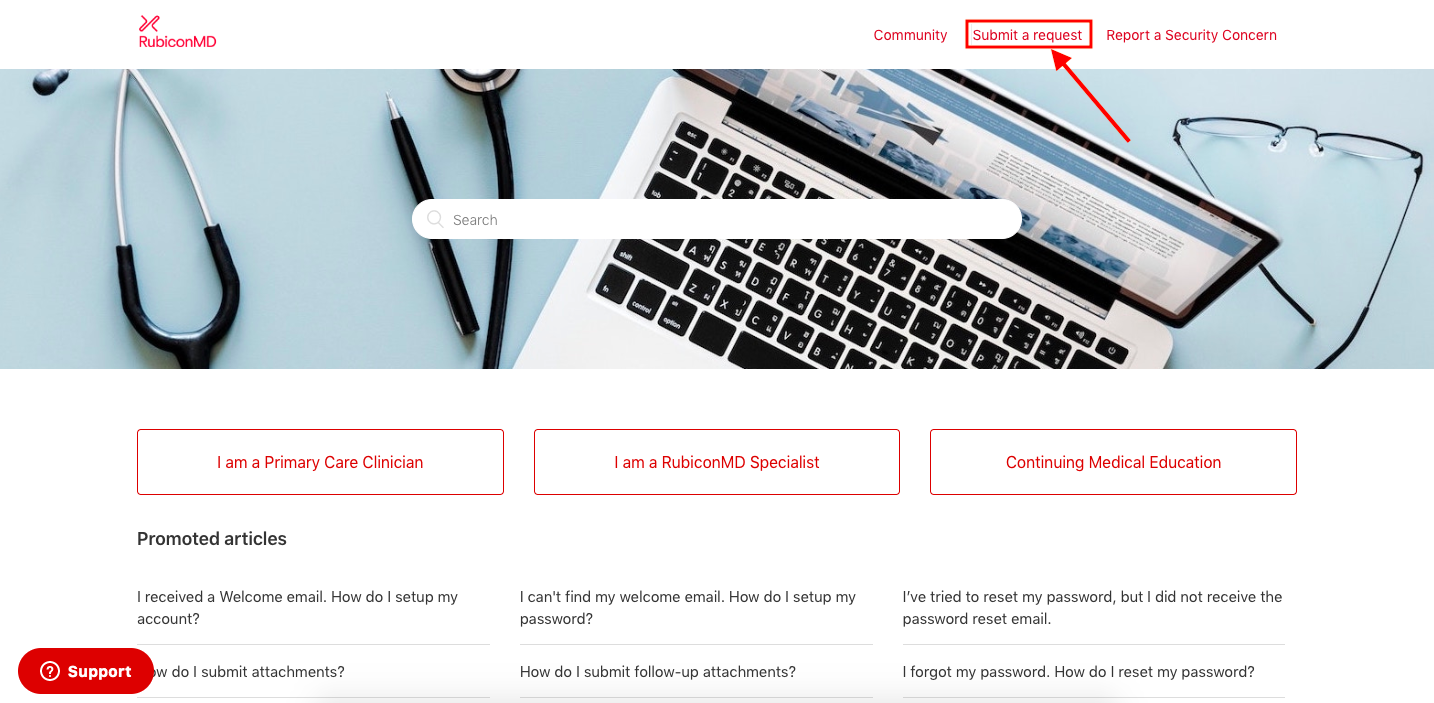 When you submit your request, be sure to include as much detail as possible. We've found that the following information helps us resolve your issues and requests quicker:
Description of the error (blank page, displays error message)
Workflow (tried to login, tried to upload an attachment)
Attach a screenshot of your experience
Chat with us:
Chat directly with a Support member! We are online Monday through Friday, 9:00am - 6:00pm EDT.
Click on the "Support" button on the bottom lefthand and search for the type of help. A list of suggested articles will appear for self-help. To chat with an agent, click "Live chat."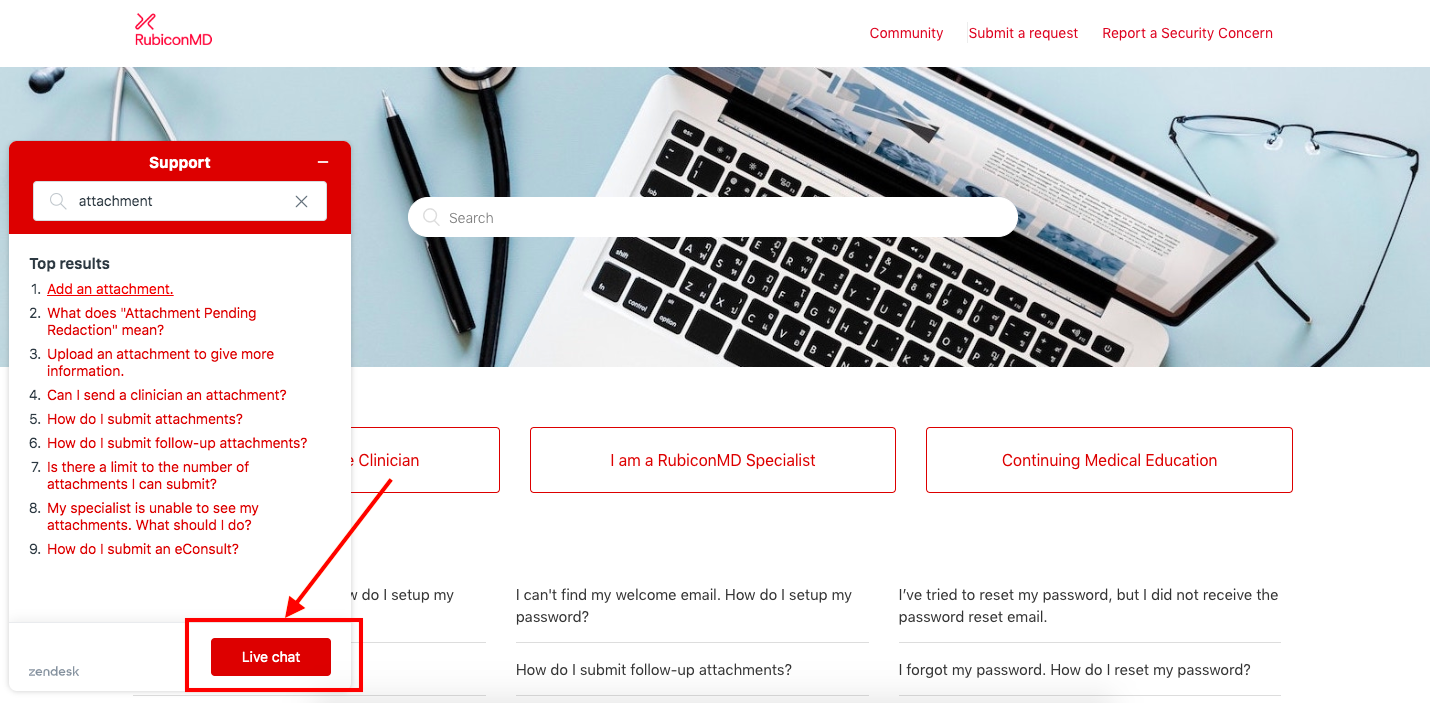 Email or call:
You may email support@rubiconmd.com or call us at 208-782-4266. We are available Monday through Friday, 9:00am - 6:00pm EDT.