I am a clinician with a RubiconMD-partnered organization.
In order to set-up an account with RubiconMD, we would need the following information:
First Name
Last Name
Clinic Organization
Clinic Name
Email ID
Role (MD/NP/PA)
NPI (National Provider Identifier)
Full Time/Part Time
Approximate Years of Practice
If your clinic has contracted with RubiconMD, please contact your leadership or clinic staff to find out how to get access to the RubiconMD platform.
I have my own clinic and I am interested. How can I sign up now?
If you are looking to sign up 1-2 clinicians in your organization, there is a "Buy Now" option on our website. Sign up now for instant access to specialty insights.
If your practice has more than 3 clinicians, contact us.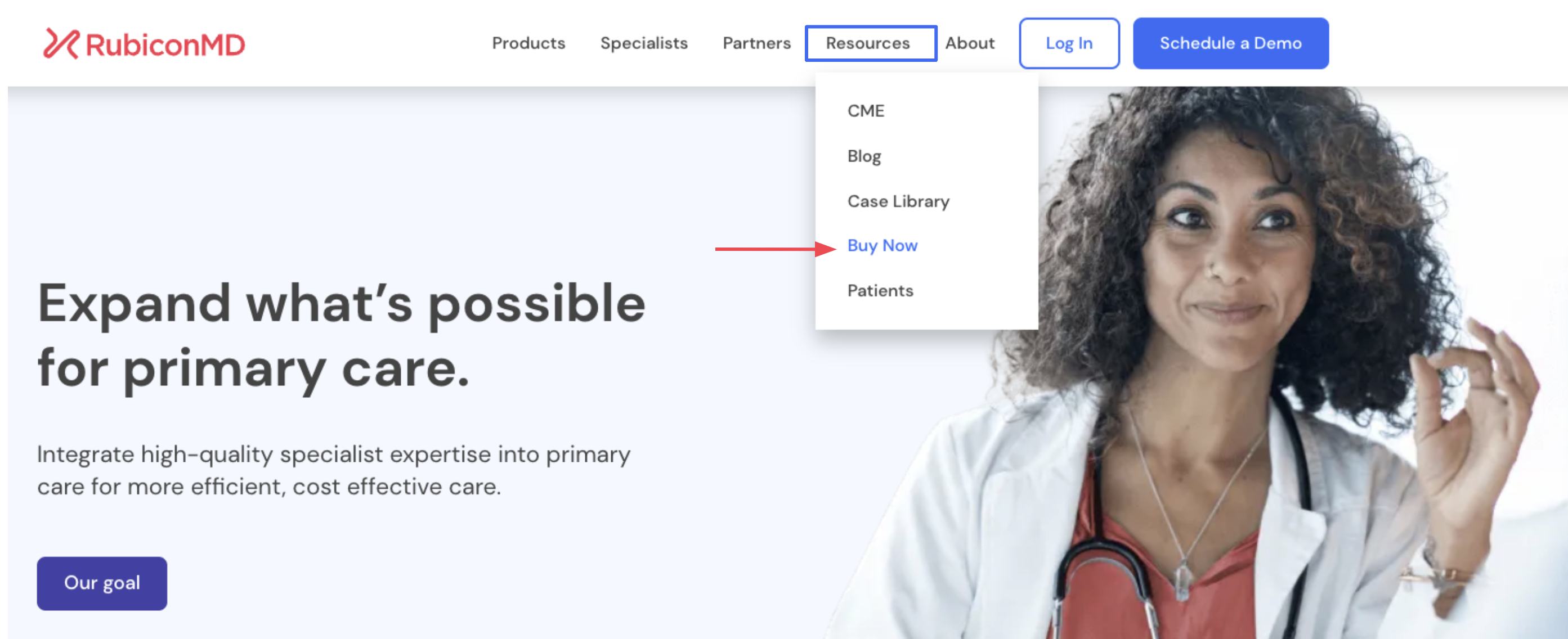 I am interested, but I have some questions.
If you are an individual looking to purchase RubiconMD and have additional questions, please submit an inquiry through our contact form. In the "Contact Reason" drop-down box, please select "Pricing and Sales Inquiry." A member of our Sales team will reach out to you shortly.
For all other inquiries, please contact support@rubiconmd.com.