When a case is assigned to a specialist, an email and text notification (if enabled) are sent. Please remember to respond with your general thoughts. The email will link the consult that needs a response for easy reply and will provide an expiration date and time.
Web Platform
On the web platform, when a new consult has been assigned to you, the new case will be under your "Taskbox" tab and the case status will say, "New Request."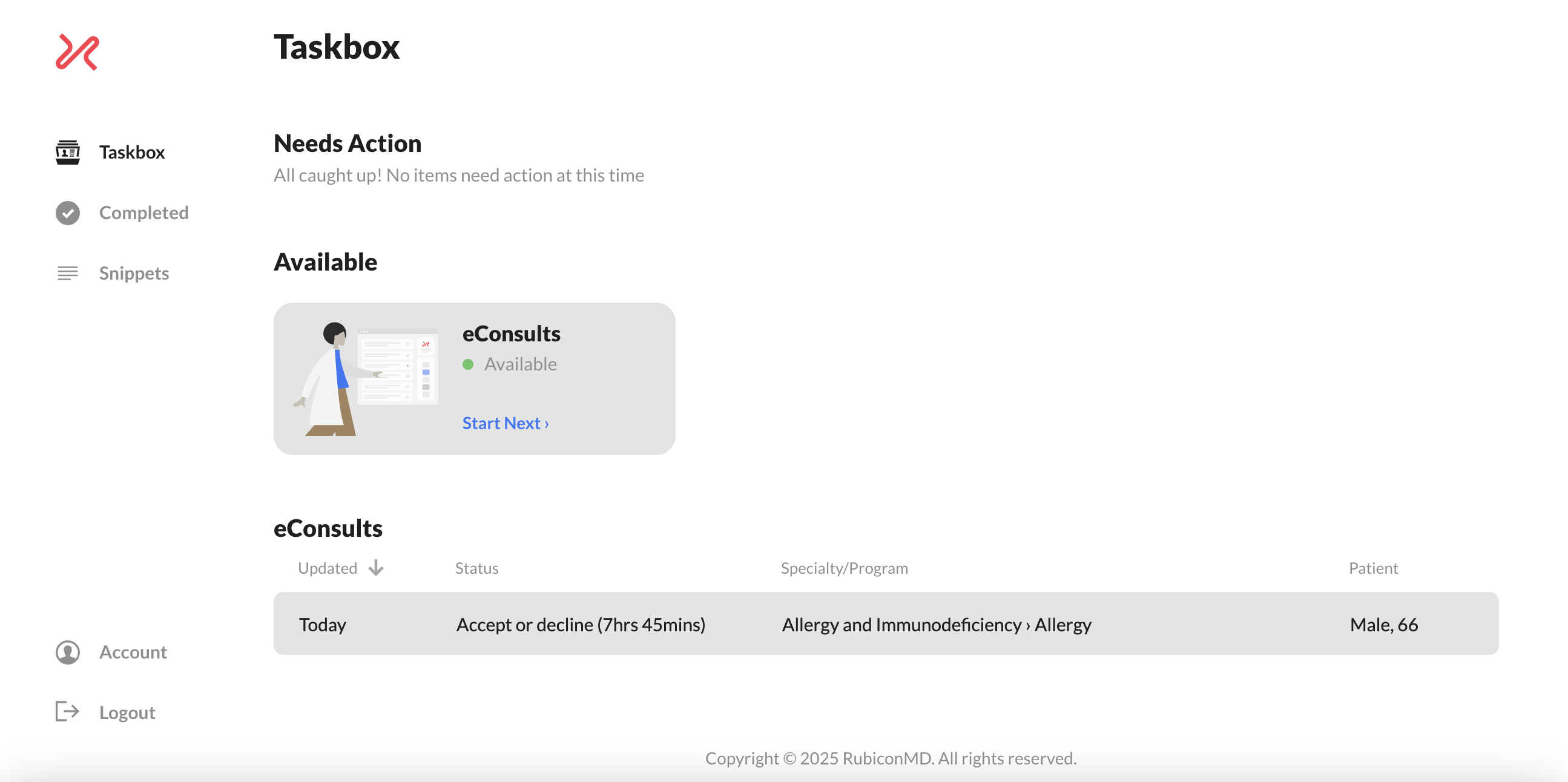 You will find follow-up questions waiting for your review and response in the "Taskbox" tab as well. The status will say, "Follow Up."