Yes, the platform allows for you to submit an attachment both responding to a new case and sending a clinician a follow-up response. Most of the time our specialists will provide additional details or resources. You may upload attachments when you provide a response to the clinician.
To upload an attachment:
On your consult, under the discussion section of the platform, click "Add Attachment"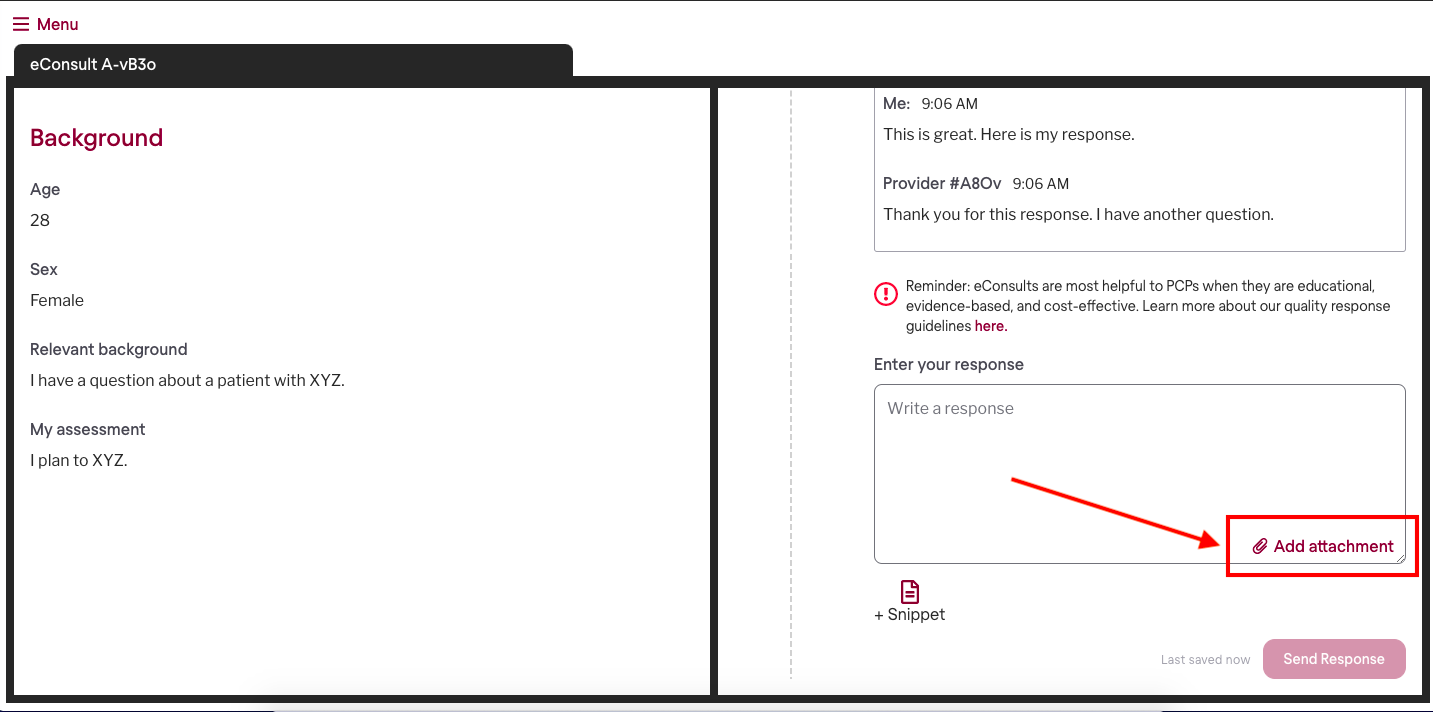 Either "Drag and drop files here" or click "Select files"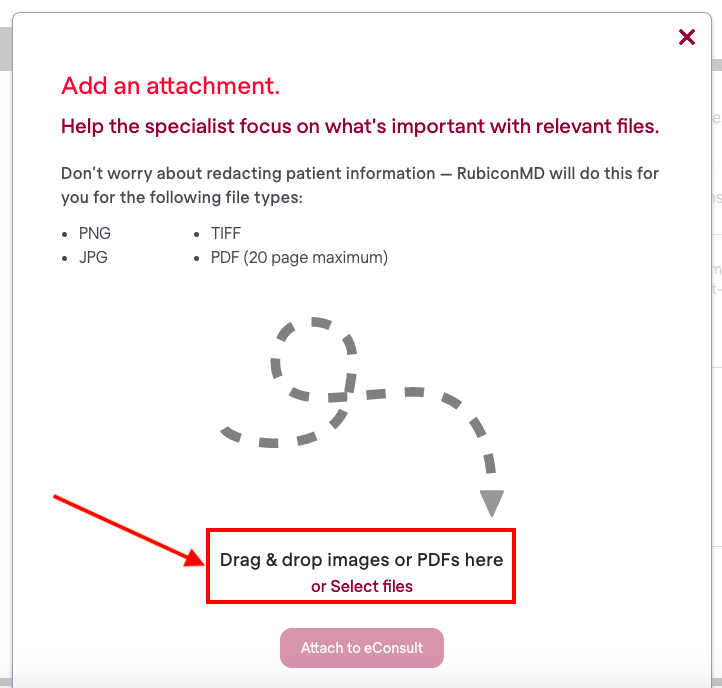 Click "Attach to eConsult"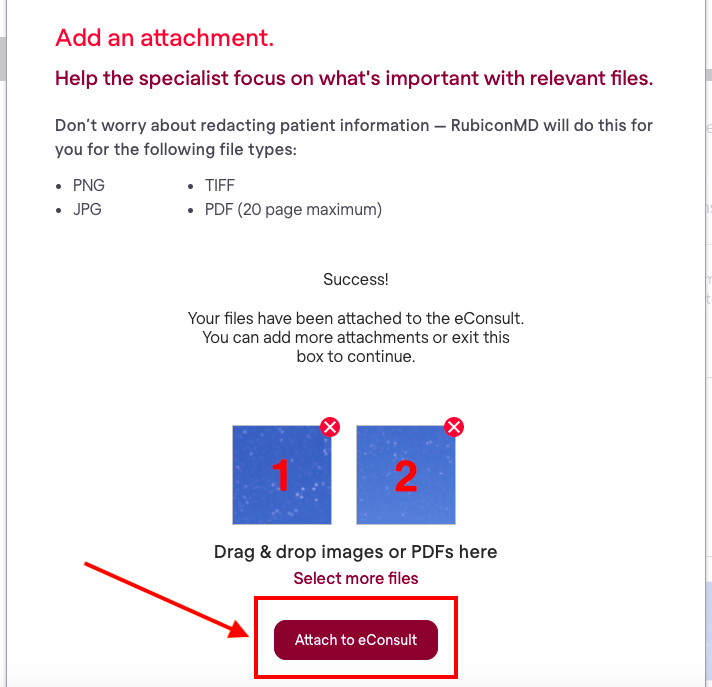 Type in your response
Click "Submit"