If you've made a mistake on the patient information screen, the patient's information can only be edited when the consult is in draft. After a consult has been submitted, it cannot be edited for consistency. To share more with the specialist, you can add it as a comment.
To make patient information edits before the case has been submitted:
On the consult draft, click "Edit"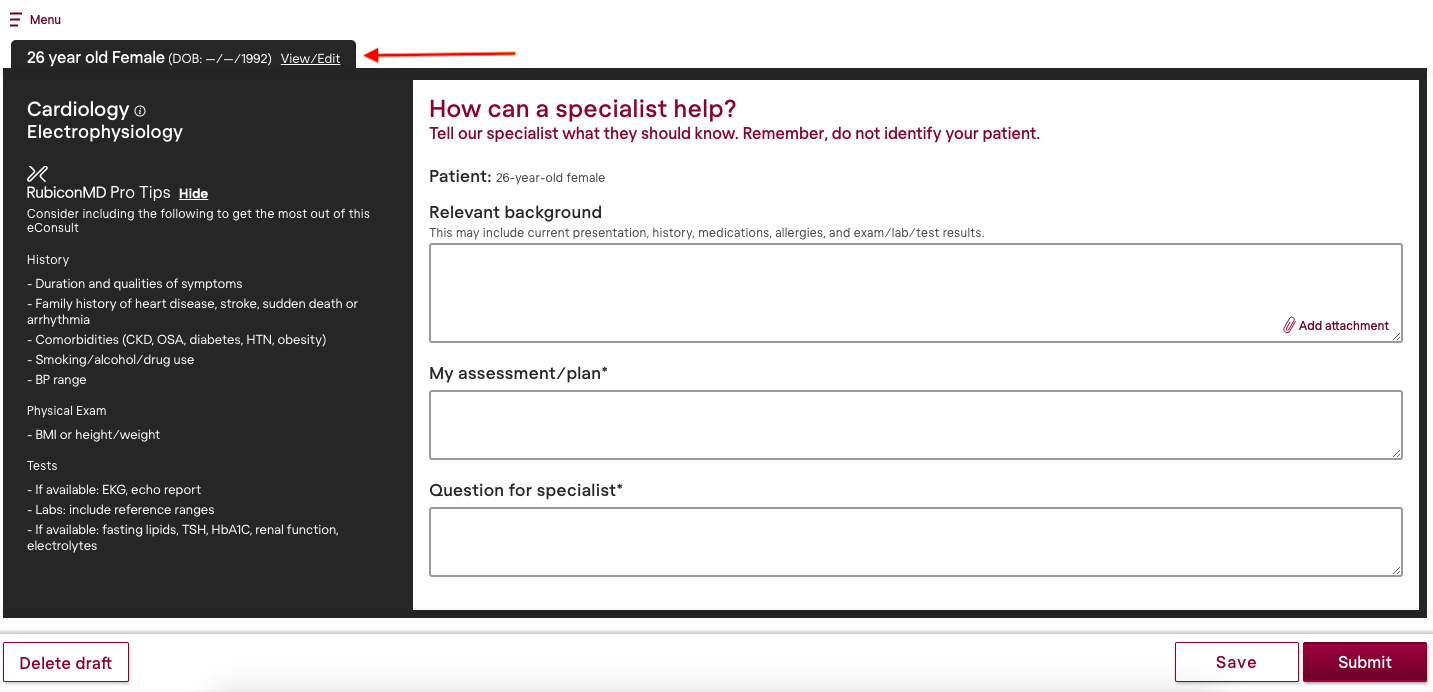 A popup window will allow you to edit patient information and specialty