There is an opportunity to provide feedback on every response you received from a specialist. Youmay also edit your rating at any time. While rating responses is optional, we appreciate the time you take to provide feedback and help us improve the RubiconMD experience for all our users.
To rate a response:
On the consult form, under the specialist response, you may rate a response from 1-5 stars.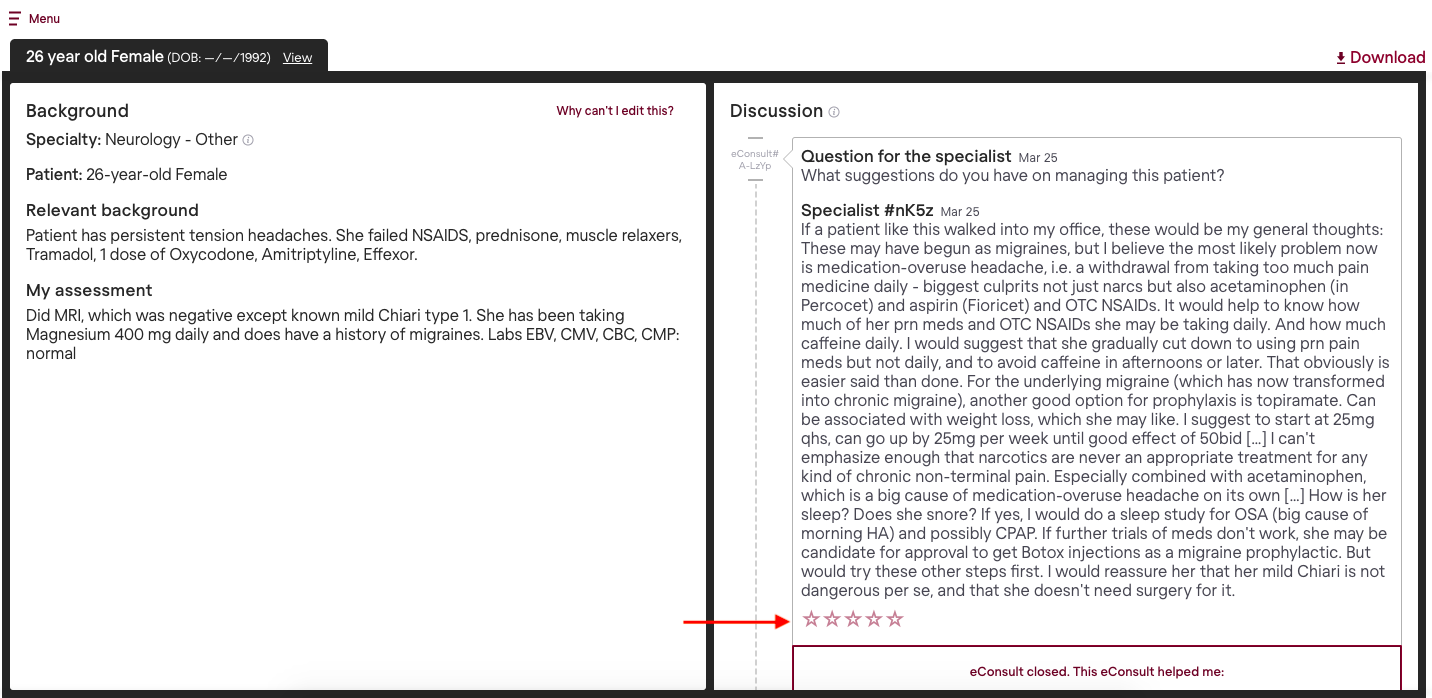 If you rate a response 1-3 stars, there will be an optional opportunity to provide additional feedback.