Depending on your clinic organization's configurations and mobile policy, and which device you are using, there are a few ways to attach an image or file from your phone.
If you drafted an eConsult on an integration, you can use either of the two options.
If you are on a mobile browser, such as Google Chrome or Safari:
On the consult page, click "Add Attachment" and "or Select files"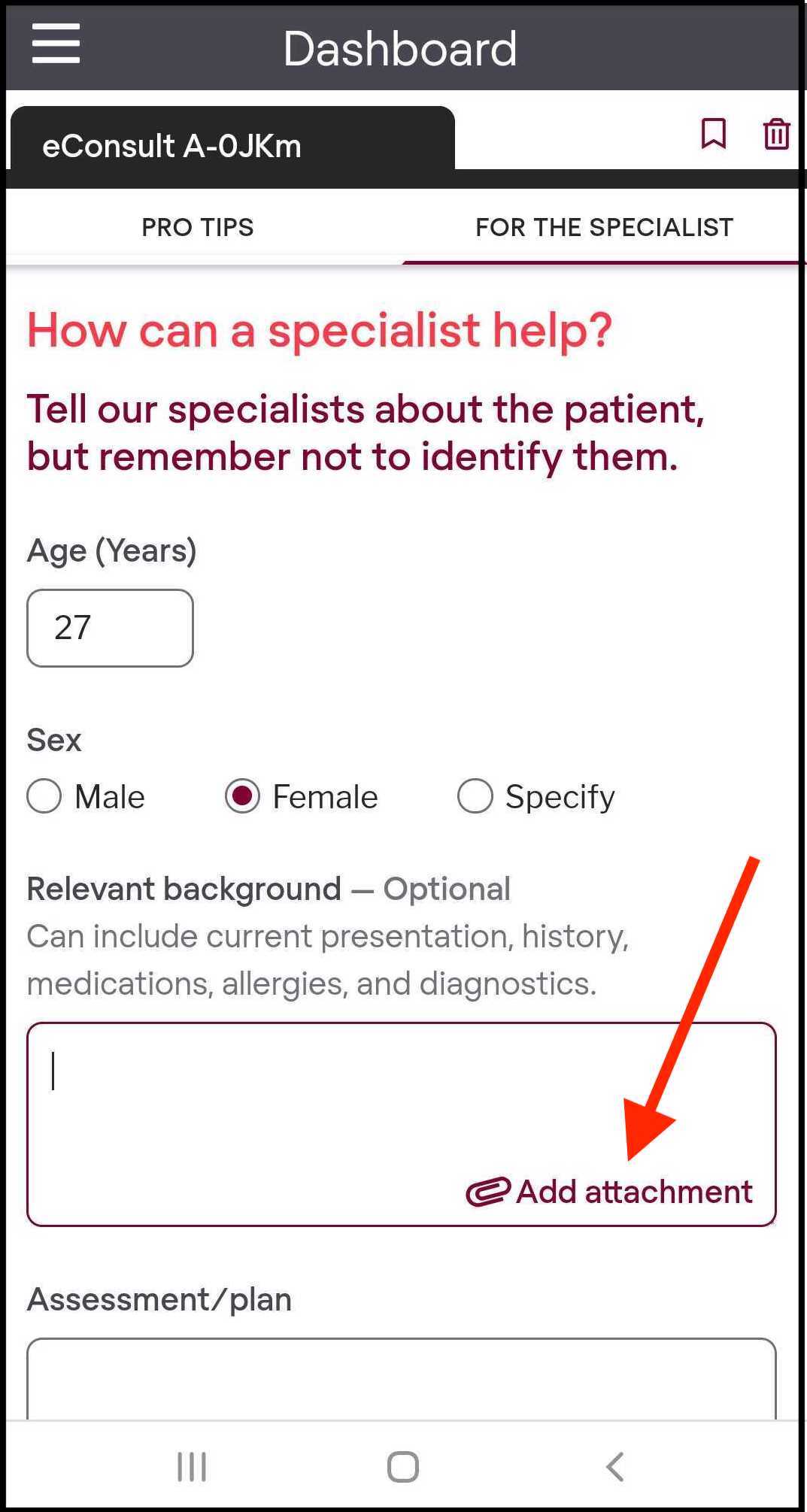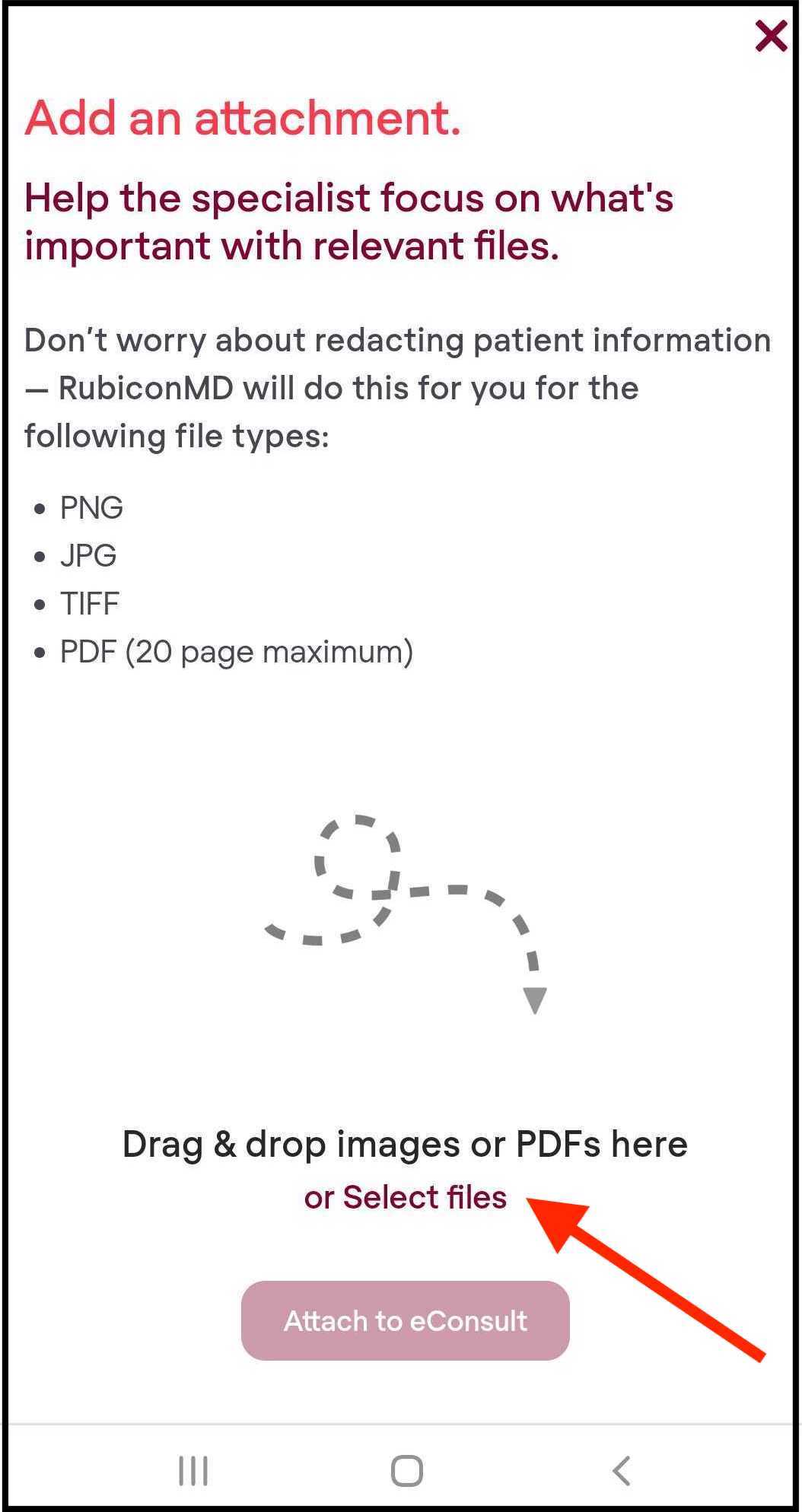 If you are on the web platform:
Open the consult on your desktop computer
Click "Add Attachment"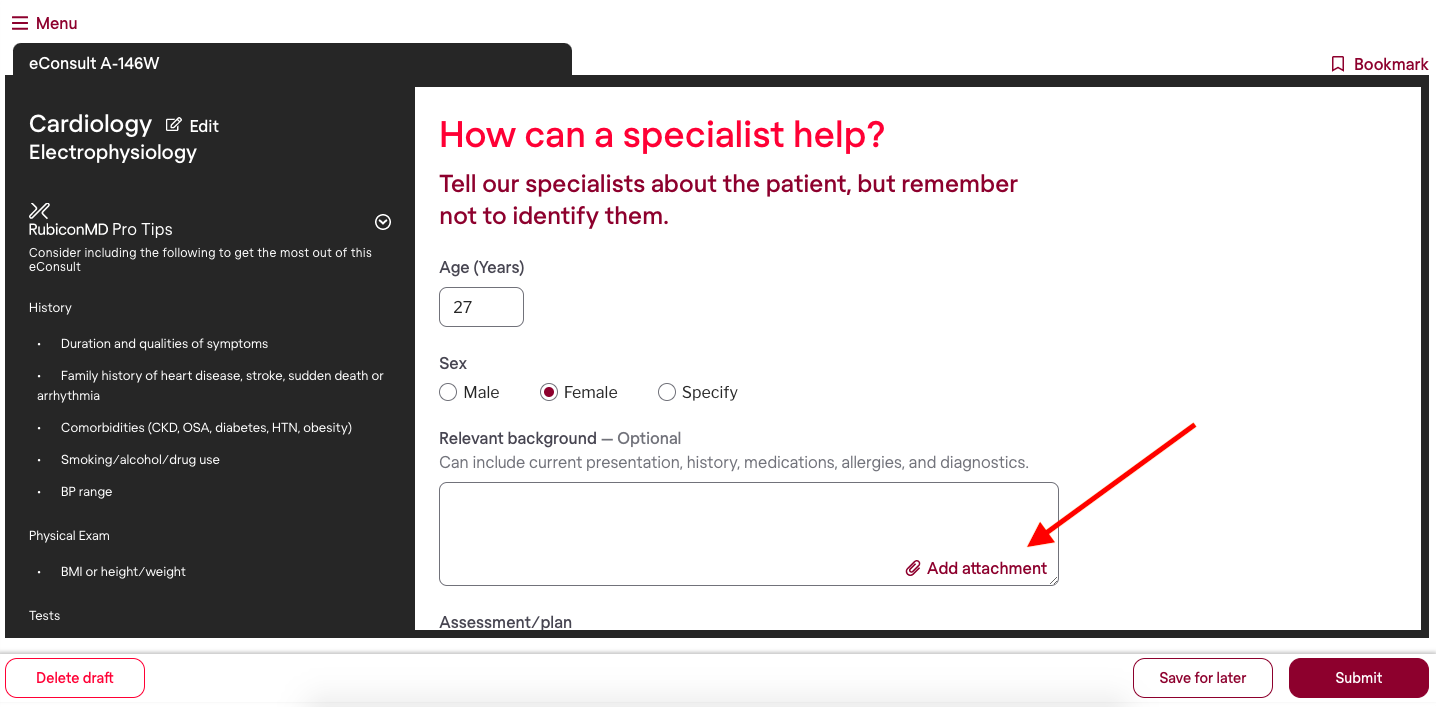 Click "Add from another device"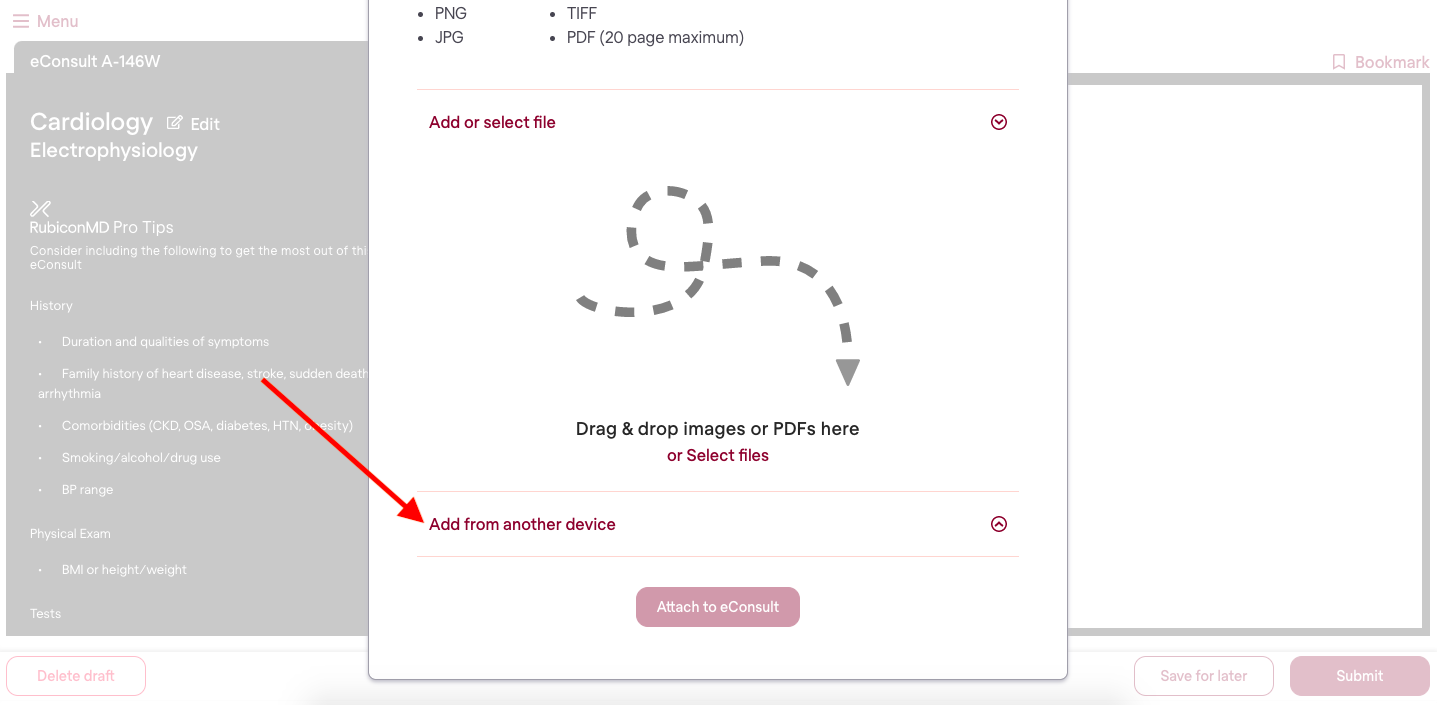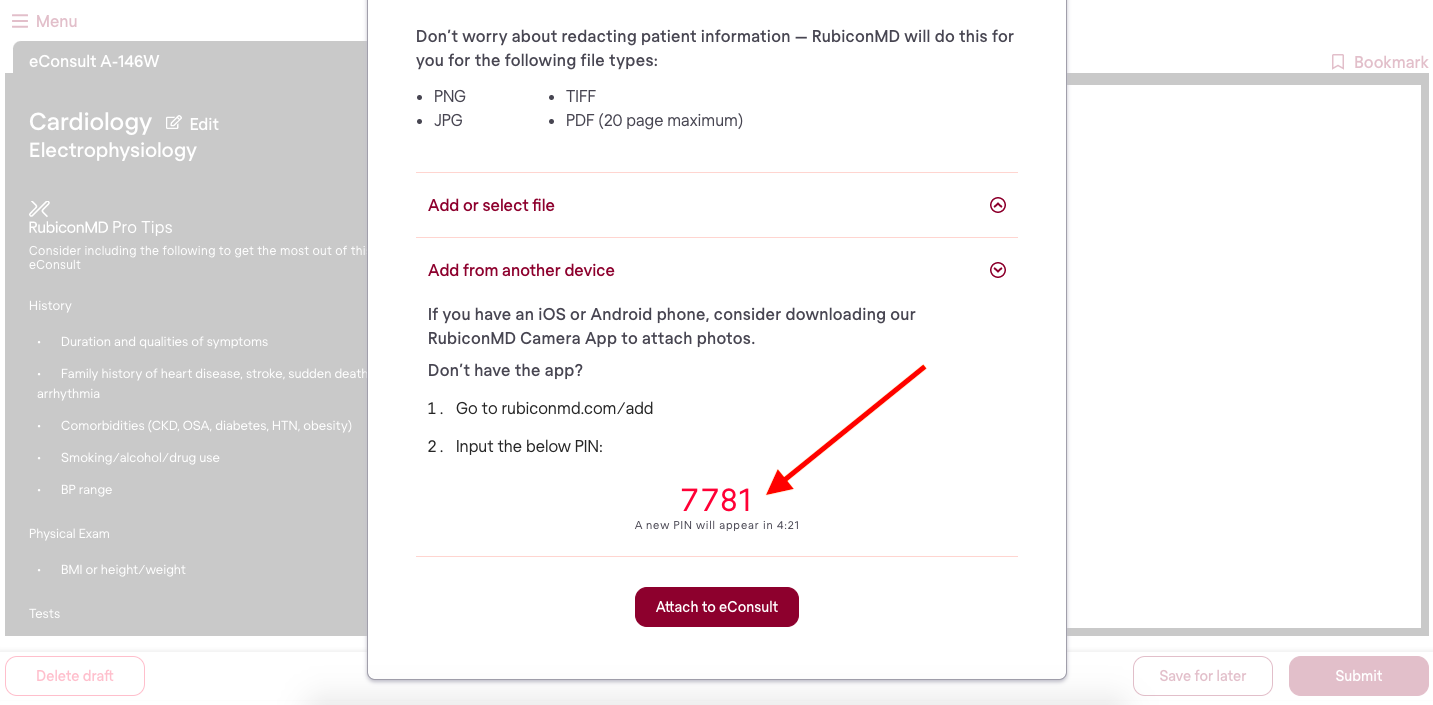 On your phone, go to rubiconmd.com/add and input the generated pin and click "Add Attachment"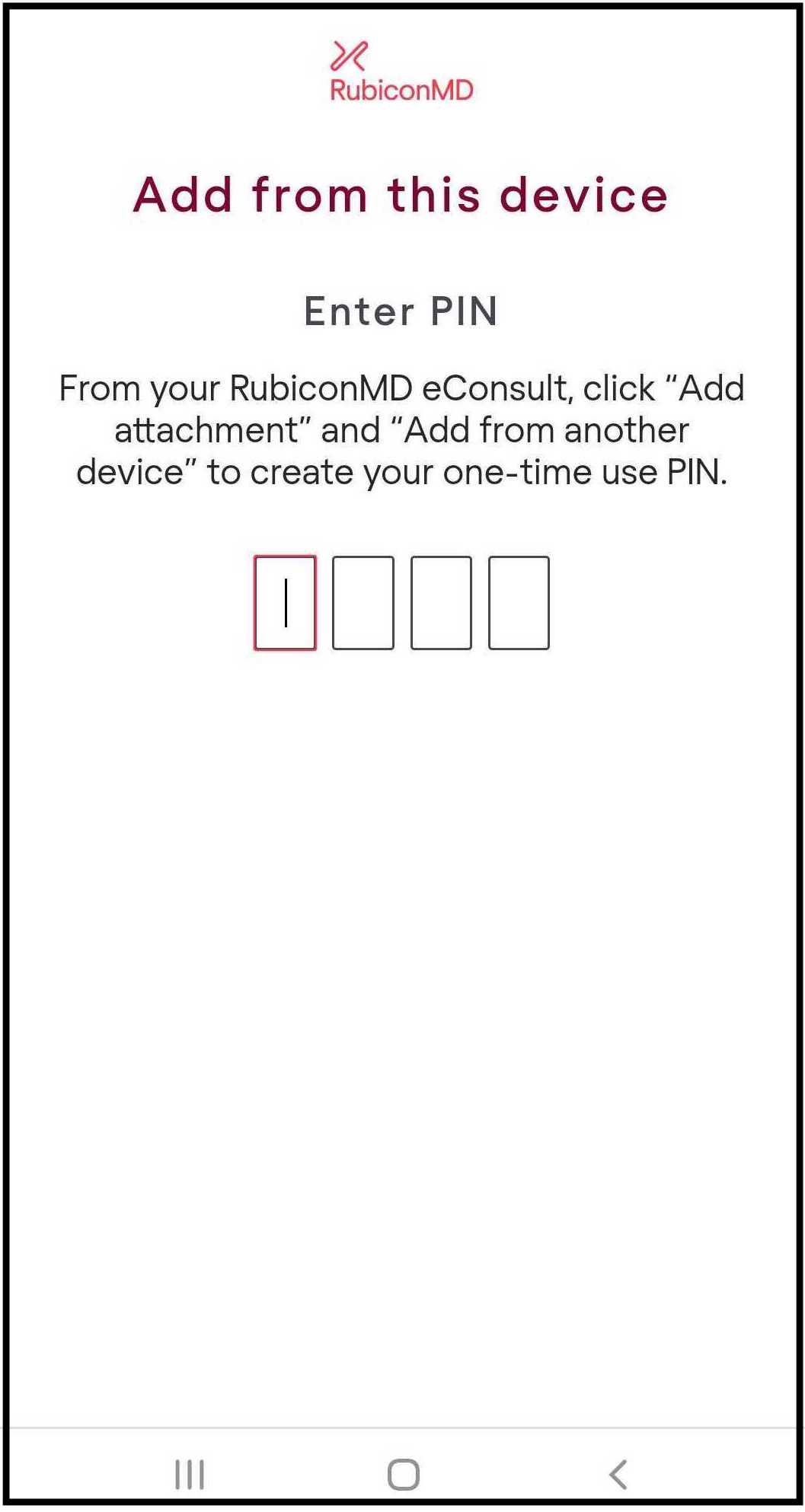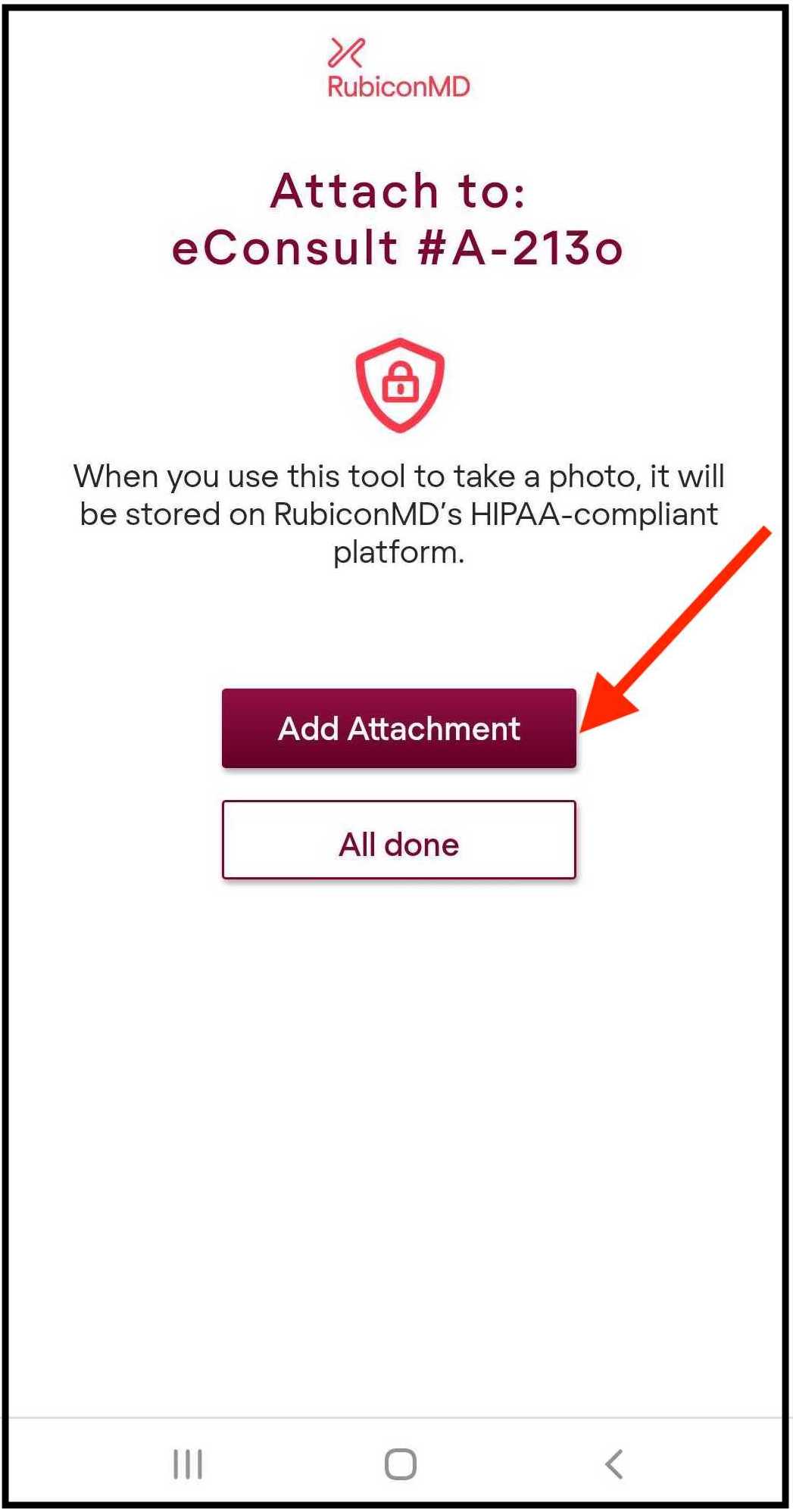 As a note, please follow your clinic's mobile policy. Your experience may vary depending on clinic's configurations and settings.