When we onboard a new clinician onto our platform, we send a "Welcome" email, which provides some additional information about our platform and assists you with password setup.
If you've missed your clinic's training, this email may still be in your inbox. If you do not see it right away, please check your spam / junk folder in case it was routed there.
If you can't find the "Welcome" email, you may activate your account with this link and following the instructions below:
Click on "Activate your account" from the Sign In page.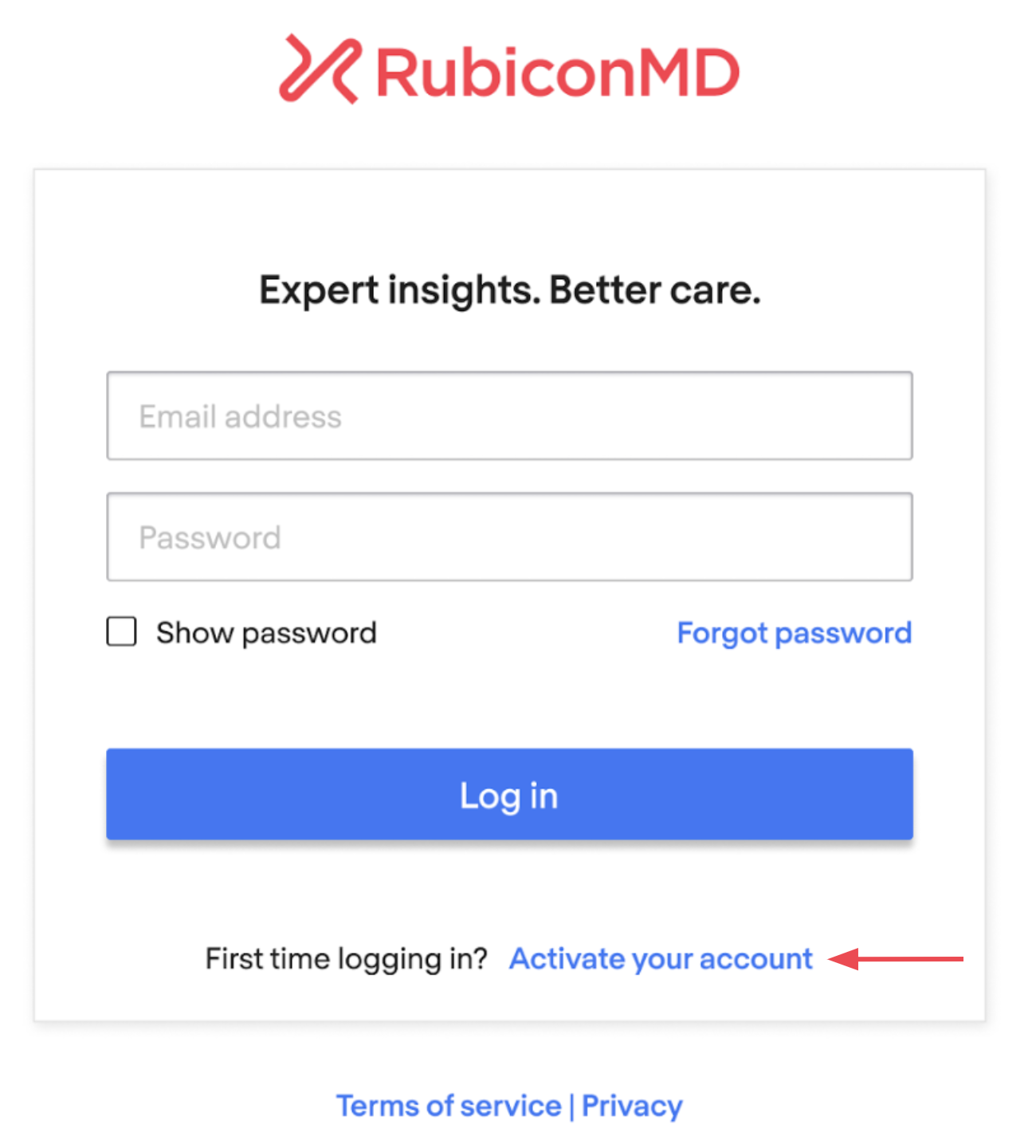 Confirm email associated with your RubiconMD account and click on "Send me the link."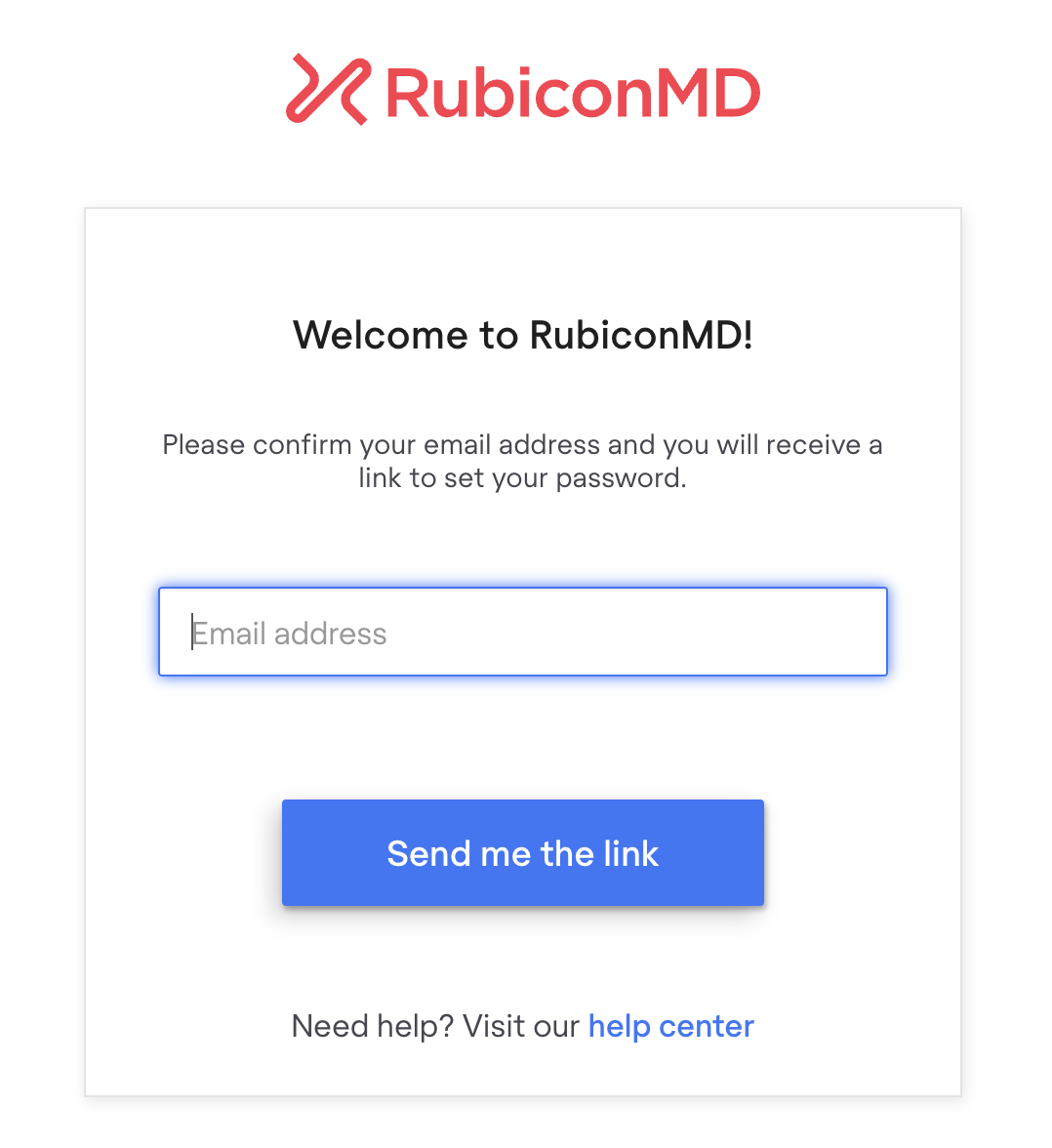 A Password Reset email will be sent to your inbox. Please see Account Setup for more instructions on how to setup your account.