Welcome to our platform! Before you submit your first consult, you should have received a "Welcome" email that allows you to setup your password. This email may contain more information about your access to the platform.
After you've clicked on "Activate your account" on the email, it will bring to you the following screen: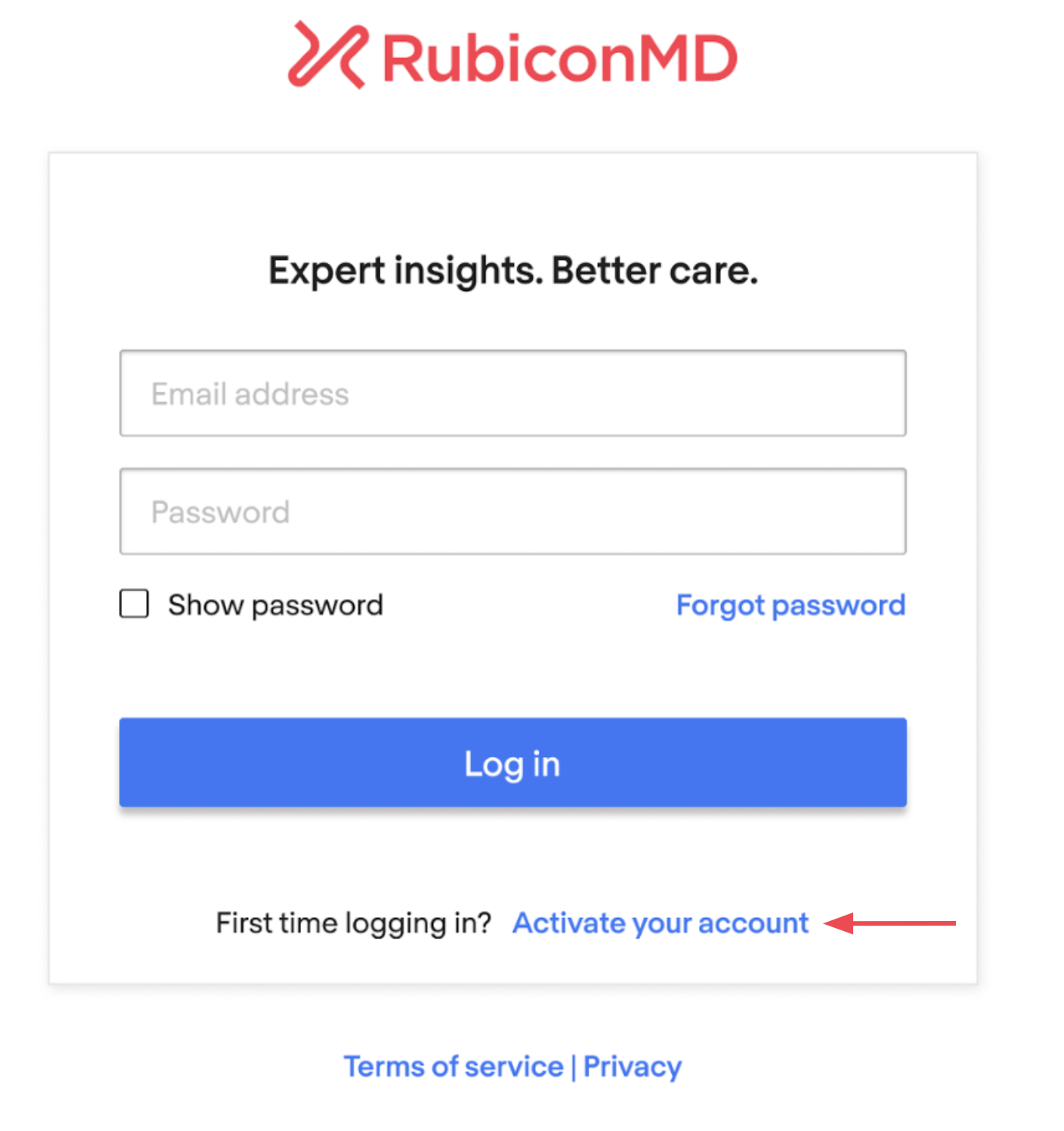 After you've confirmed your email address, a green message will appear and a second email will be sent to your clinic email address.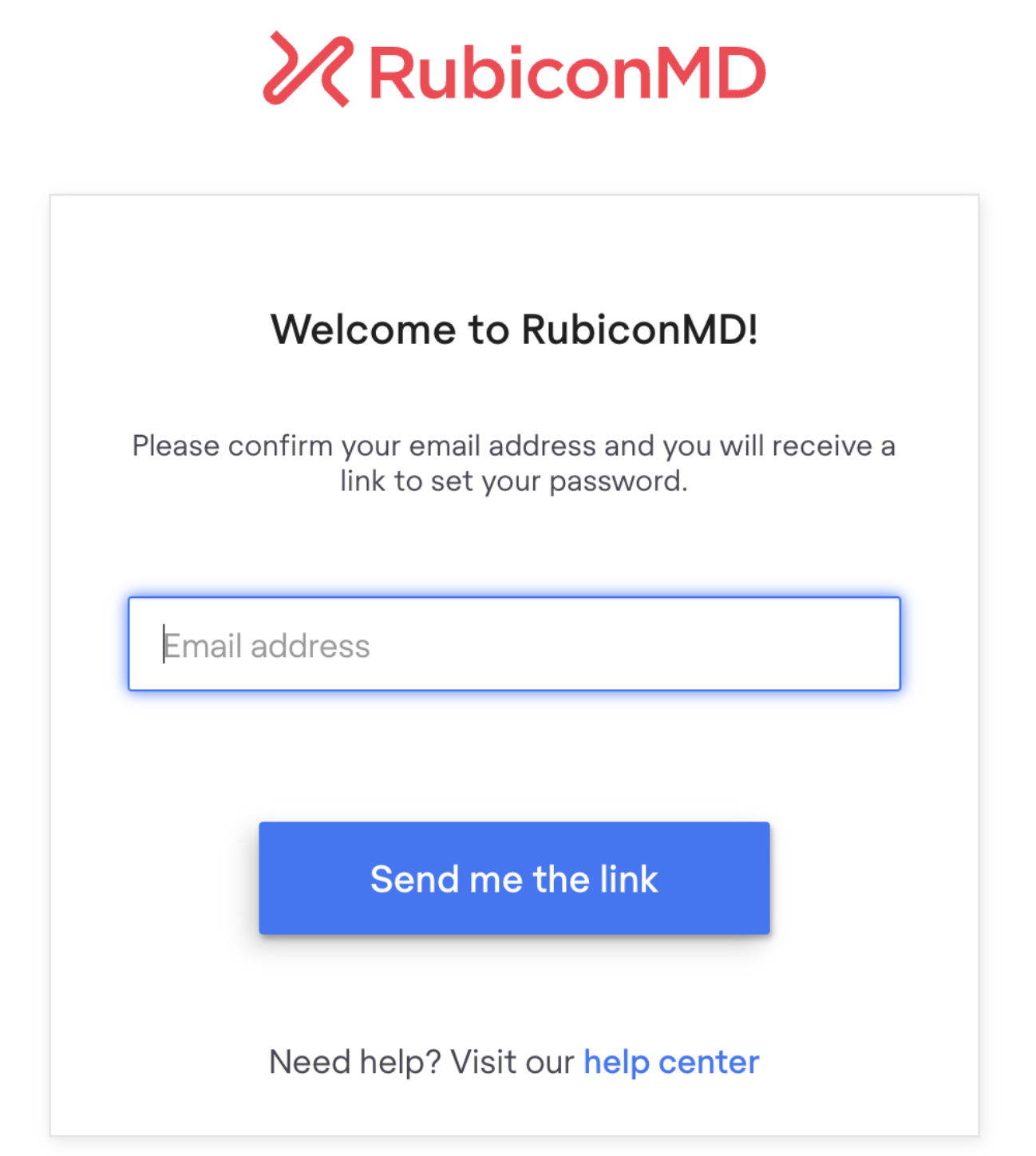 The second email will allow you to setup your password. Click on "Set Password."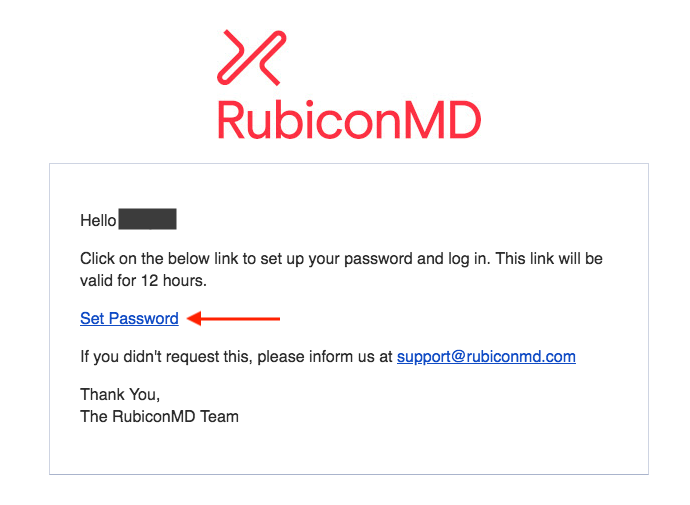 Enter your password. Please be sure to meet the password requirement: uppercase letter, a lowercase letter, a number, and a minimum of 8 characters.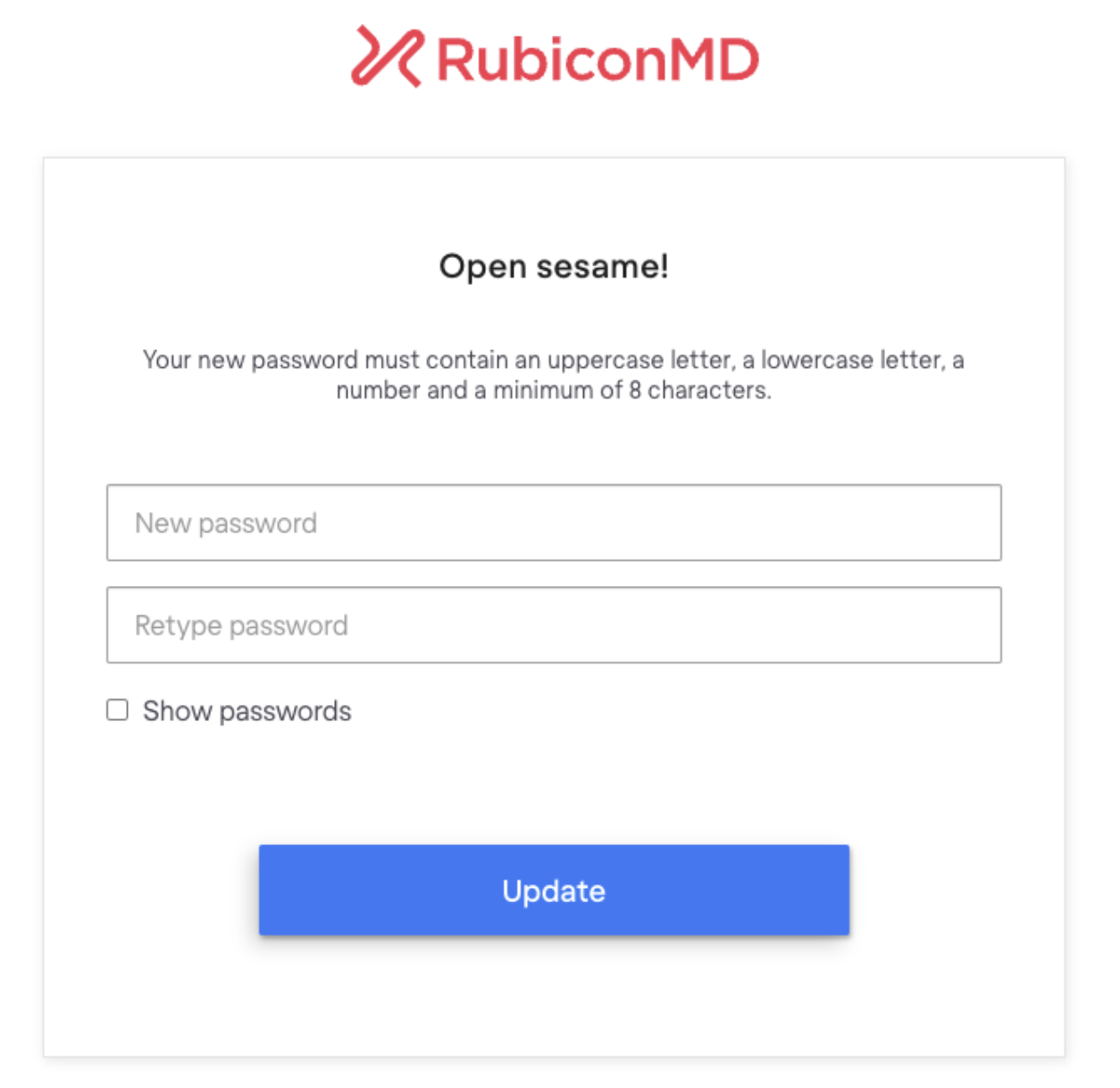 If your clinic has contracted with RubiconMD, your leadership or clinic staff may have already helped setup your account.